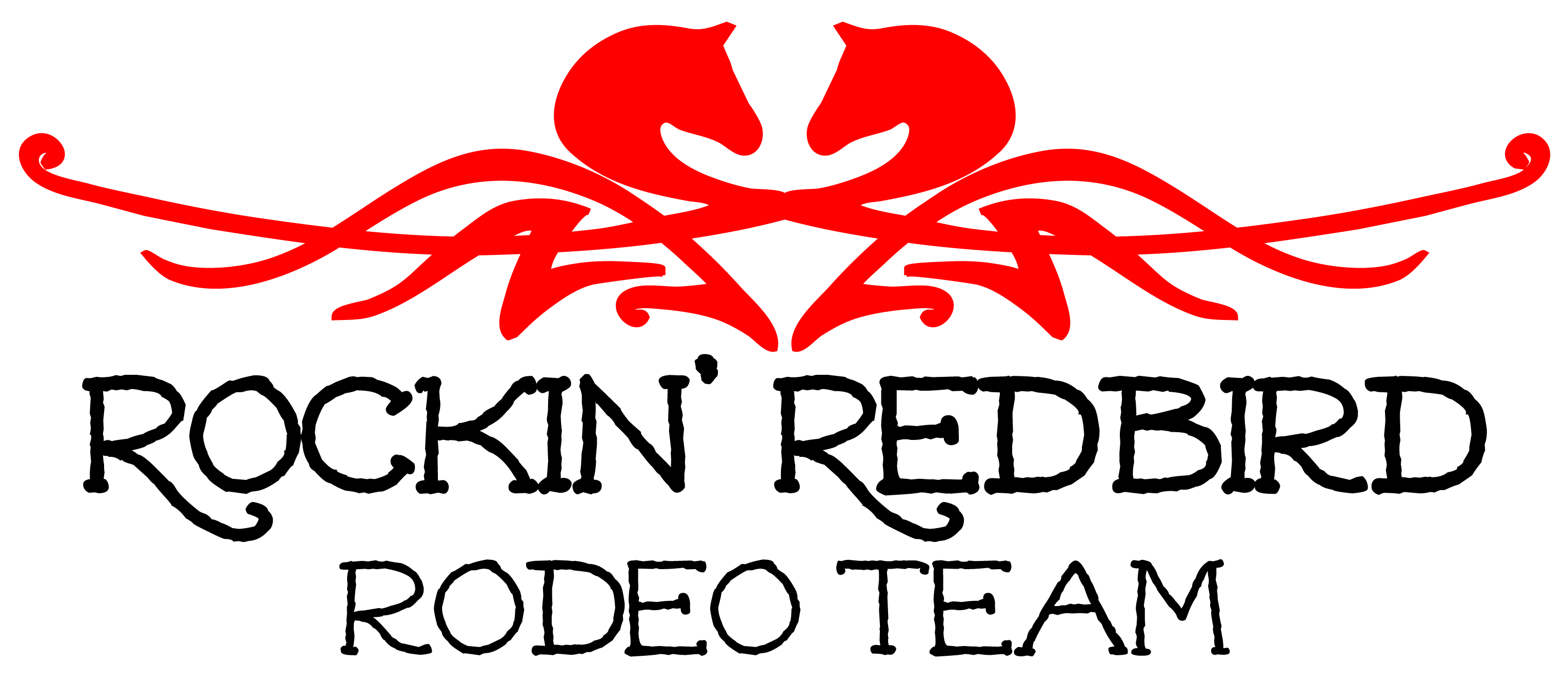 ALL BARREL RACERS, POLE BENDERS AND ROPERS WELCOME!
This team gives the opportunity for all riders who are passionate about horsemanship, rodeo, and racing to come together to support and learn from each other.
Jodi Scott McGhee will be coaching the Rockin' Redbird Rodeo Team (RRRT) with the respect of representing Jodi Scott's School of Horsemanship (JSSH) to continued successes at various competitive events for the 2021-22 winter season. We would like to invite all who are currently or would like to start competing as an avenue to participate in a cohesive supportive environment which will help promote essential life skills such as teamwork, gaining confidence, the value of hard work, discipline, and mental game. For the 2021-22 winter season of the RRRT, most events will focus on barrel racing and pole bending. Roping events may be added throughout the season.
Rules and Expectations
We encourage sportsmanship with good character and a spirit of competition in and out of the arena creating opportunities for families to spend their time together
Team communication on group practices, results and other pertinent details will be provided on a regular basis through Team App.
Members are responsible for their horse, tack and expected to clean up at all practices and events. Please, leave the area better than when you started!
No manhandling or excessive aggression toward riders or horses.
Sportsmanlike conduct is expected at all times. You are not only representing the team but also the barn, training, and the joy of this sport!
Please contact Jodi at JSSHinstructors@gmail.com for more information.
Rockin' Redbird Rodeo Team Schedule
(Dates subject to change)
October

10/4 (Monday) RRRT Team Meeting & Practice – 4:00pm
10/16 (Saturday) John Volken Academy – ACBRA "Save the Boo-Bee's" Race $1000 added and growing! Open and Youth Buckle Side Pots with Added Money! Time Only 8:30-10:30am, race starts at 11:00am.
10/30 (Saturday) RR Gymkhana

November

11/1 (Monday) RRRT Practice – 4:00pm
11/13 (Saturday) Dunns – 5th Annual Salute to Veterans. $1000 added, TOS 9:30am-11:00am, Open 11:30am.
11/20 (Saturday) RR Gymkhana

December

12/6 (Monday) RRRT Practice – 4:00pm
12/11 (Saturday) Team Party at the Barn? – Games, Roping and Fun!
12/18 (Saturday) RR Gymkhana
12/28-12/30 (Tuesday-Thursday) RR Rodeo Camp

January

1/3 (Monday) RRRT Practice – 4:00pm
1/15 (Saturday) RR Gymkhana
1/17 (Monday) Dunns – 5th Annual Celebrate MLK Race. Added money, 5D Open, Tweens & Seniors.
1/28-1/30 (dates not confirmed) Sherry Cervi Youth Championships

February

2/7 (Monday) RRRT Practice – 4:00pm
2/21 (Monday) Dunns – 6th Annual El Presidente Race. $1000 added, Tweens & Seniors.
2/26 (Saturday) RR Gymkhana

March

3/7 (Monday) RRRT Practice – 4:00pm
3/12 (Saturday) Dunns – Luck of the Irish. Open 5D, added money / 5 buckles.
3/19 (Saturday) RR Gymkhana

April

4/4 (Monday) RRRT Practice – 4:00pm
4/9 (Saturday) RR Gymkhana
4/30 (Saturday) Horns & Hooves Arena – TOs 9am-11:30am, Run 12pm.

May

5/2 (Monday) RRRT Practice – 4:00pm
5/7 (Saturday) RR Gymkhana
Date TBD RRRT Event. Place TBD – Vegas Prep Race
5/28 (Saturday) RR Gymkhana Awards Ceremony

June

June 1-6 (Wednesday – Monday) NBHA Supershow Vegas